Natural Gas Chart
Live real-time streaming USD/Natural Gas price chart courtesy of TradingView
The up-to date and latest on natural gas prices are related to US dollar.
Live natural gas news, natural gas price quotes and daily natural gas market report updates.
Mar 17, 2018
Former EQT Corp. CEO Steven Schlotterbeck, who resigned abruptly on Thursday, took to social media to dispel rumors, hinting that the "personal reasons" cited by the company board announcement boiled down to compensation.
Mar 17, 2018
Ohio Attorney General Mike DeWine heaped praises on an Ohio Oil and Gas Association audience at its annual winter meeting, saying that if he's elected governor, his administration would value the natural gas industry as an "essential …
Commodity Technical Summary
This Technical Analysis is powered by Investing.com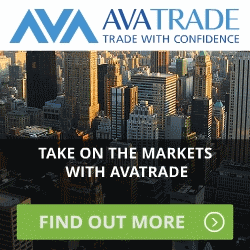 Mar 17, 2018
The US drilling rig count gained 6 units to 990 working during the week ended Mar. 16, data from Baker Hughes indicate. This total is up 201 units from a year ago.
Mar 16, 2018
OMV AG, Vienna, reported it would acquire from Royal Dutch Shell PLC the supermajor's upstream assets in New Zealand for $578 million. The deal adds recoverable resources of as much as 100 million boe to OMV's portfolio, the company said.
Mar 14, 2018
Pioneer Natural Resources Co. expects production to restart at diminished rates by early April from its portion of West Panhandle gas field in Texas, which it shut in Mar. 6 after a fire heavily damaged a compressor station. The fire was contained within …
Disclaimer:
Real-time data feed is provided by financial exchanges and may be delayed as specified by financial exchanges or data providers. We / Stock Market Pulse does not verify any data and disclaims any obligation to do so. We provide NO WARRANTY, GUARANTEE or TIMELINESS about the accuracy and quality of the exchange rates / electronic data. You should confirm current rates before making any transactions that could be affected by changes in the exchange rates.
Futures, option & stock trading is a high risk activity. Any action you choose to take in the markets is totally your own responsibility. Stock Market Pulse will not be liable for any, direct or indirect, consequential or incidental damages or loss arising out of the use of this information. This information is neither an offer to sell nor solicitation to buy any of the securities mentioned herein. The writers may or may not be trading in the securities mentioned. All names or products mentioned are trademarks or registered trademarks of their respective owners.
Use of this website and/or services offered by us indicates your acceptance of our Terms of Service - See more at: Terms and Condition...